Our Services
Sign up today for a class that is just right for you!
Dedicated to Quality
We are dedicated to providing you with a professional experience in excellence. We want this to be a positive THRIVING experience for you!
Reliable Direction
Our classes are encouraging, motivational, and educational for a THRIVING mindset, but the classes and programs are also easy to follow. I will not take you somewhere I haven't experienced myself.
Strategy
In every class we provide strategy and support to help you THRIVE in you assignment!
Consult to thrive
LET'S GO! Are you ready to sit down with me and strategize a THRIVE plan for you! This is the new beginning of showing up and executing as the best you. Schedule now so that we can shift you into THRIVE!
Clemetra Dashié
Kingdom Wife | Mom | Boss: Qualified for Purpose
Be empowered and encouraged as we work through this complimentary intensive of what God has equipped you with for assignment. You get a pair of fresh eyes and mind to help you strategize a plan to execute assignment.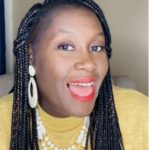 Registration Closed
Clemetra Dashié
Balance is 🔑 Workshop
It's all in the title. Do you have trouble balancing your time to do your everyday life and THRIVE in the assignment? This class is for you! Grab your planner and pen and let's gain strategy for your THRIVING journey! $25 Registration Fee.
Starting April 11, 2023
KINGDOM | Wife | Mom | Boss
SHIFTING TO THRIVE
This is a 4 week course with weekly group zoom meetings and one 1 on 1. This class is tailored for my KWMB. In this special cohort, we will be dealing with the boss in you as a KWMB. With your yes, you are guaranteed to show up with a new mindset for the assignment & gain strategies or how to walk in it and balance it all out. You will write the book, start the business, and show up looking like a boss. It's time to shift the gear to THRIVE!